Acquisition: thrift store
Contents: Celestial Seasonings's True Blueberry herbal tea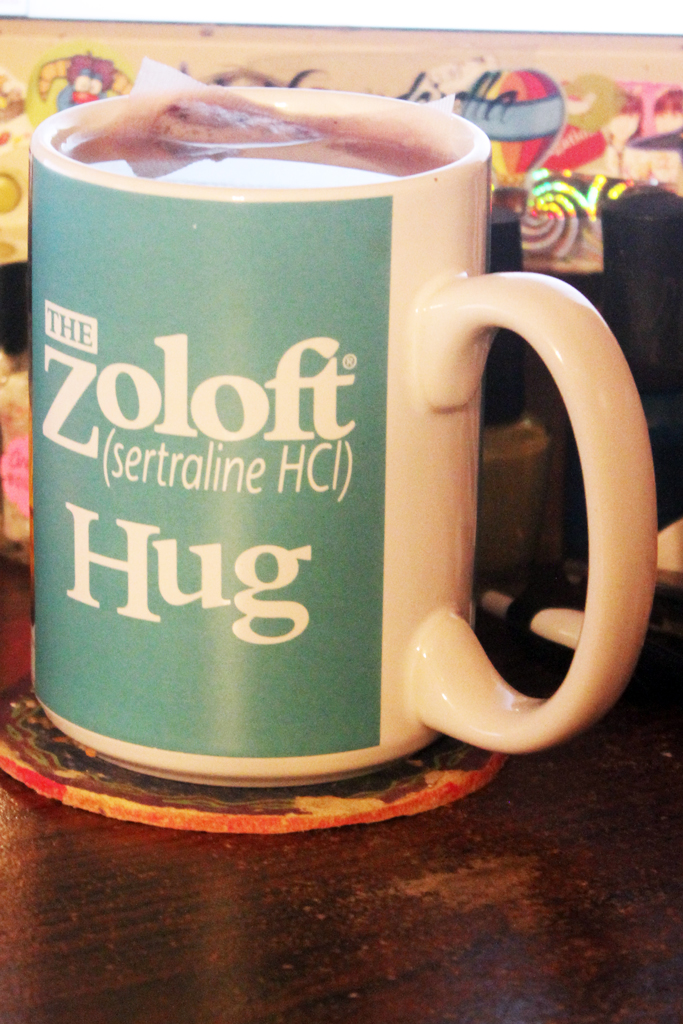 Of all my mugs, this has to be my favorite. It's just so hilarious. It's clearly from that time that the pharmaceutical industry had revolutionized the antidepressant and, as a result, the pharmaceutical marketing game. Plus, look at these happy old people? How can you not love these happy old people?