Acquisition: eBay
Contents: Hot Buttered Rum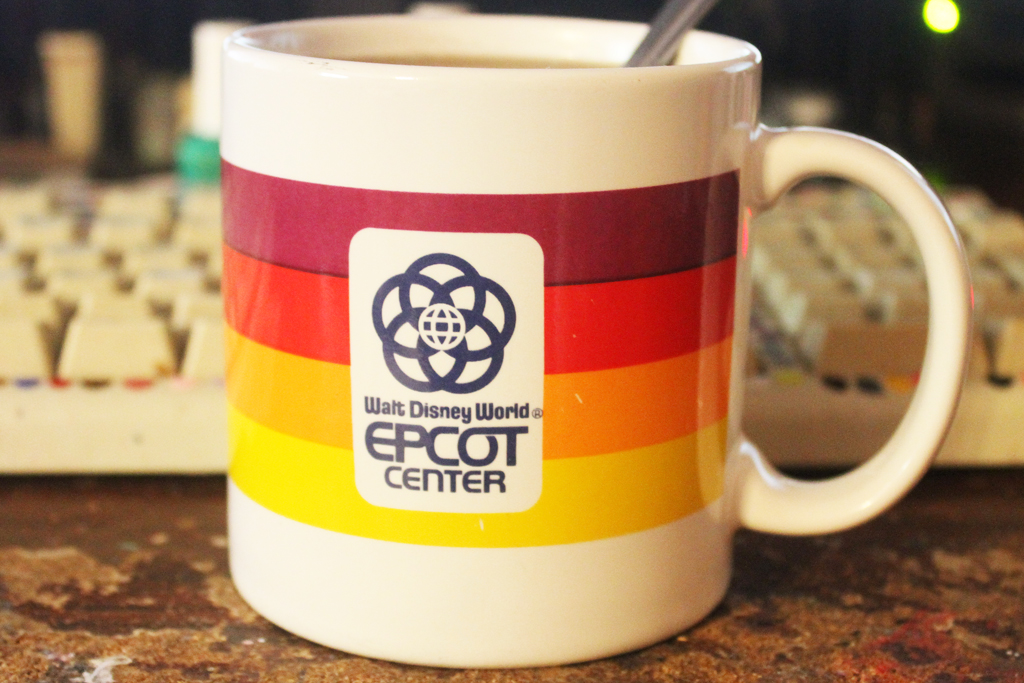 I'm not a huge Disney fan, but there's something about Disney World that is incredibly pleasing. My first trip to the Magic Kingdom was sometime in the early '90s, so I've definitely got a soft spot for the Disney ephemera from that time. Epcot was always my true love, though. I grew up a sci-fi nerd and loved Epcot's emphasis on science and futurism and I so deeply wanted to live in that future. Of course, Epcot has evolved, and that dated futuristic charm is largely gone. Getting these mugs — I got a set of two for $10 — goes a long way in feeding my nostalgia monster.
Hot Buttered Rum probably doesn't match the mug, but it's cold and I want to be both warm and drunk.