Acquisition: ABC Store, Lihue, Kauai, Hawaii
Contents: Harney and Sons decaffeinated black Vanilla Comoro tea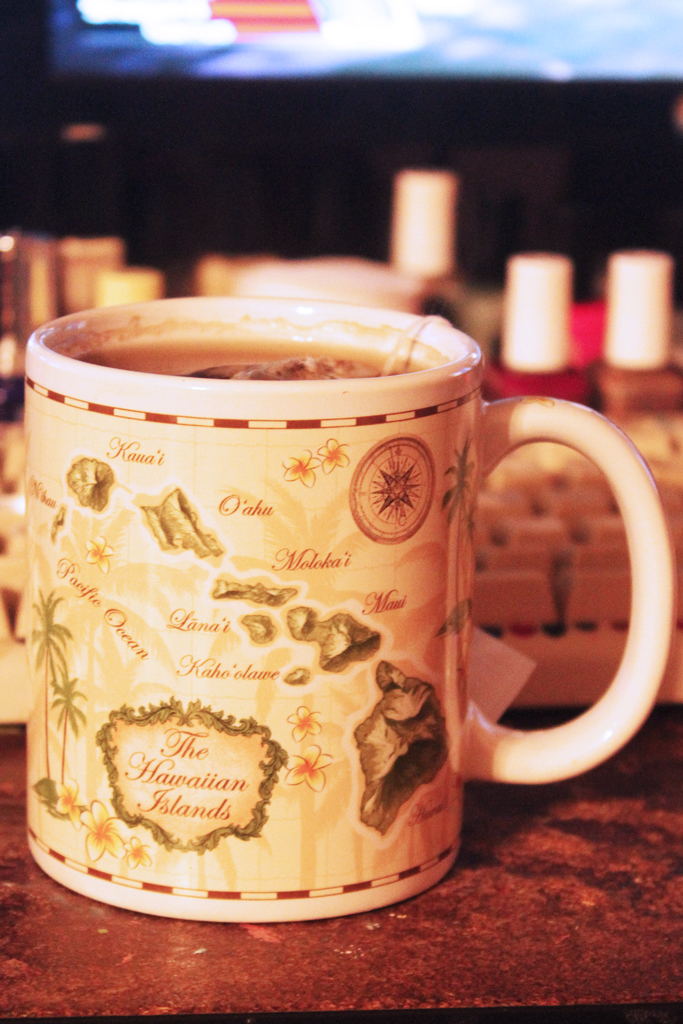 Pretty sure this mug was free. I think I got a couple free ones. There's something special about being in a place so long you learn their rewards programs and reap the benefits before you leave.