Something I've always wanted to do is the challenge where you take a photo every day for one year. I think about it every January 1, but by the time I remember to do it, I've already lost five days. I've decided I'll do one each week, and I won't adhere to any proper challenge, I'll just shoot something that means something to me and write about it. This way, it's a blogging challenge, too!
So the first photo in this 52 week long series is of my red hibiscus. This plant went for months without having one bloom. Then, during this deliciously unseasonally warm weather we had this week, it had one new bloom per day. This was the first one.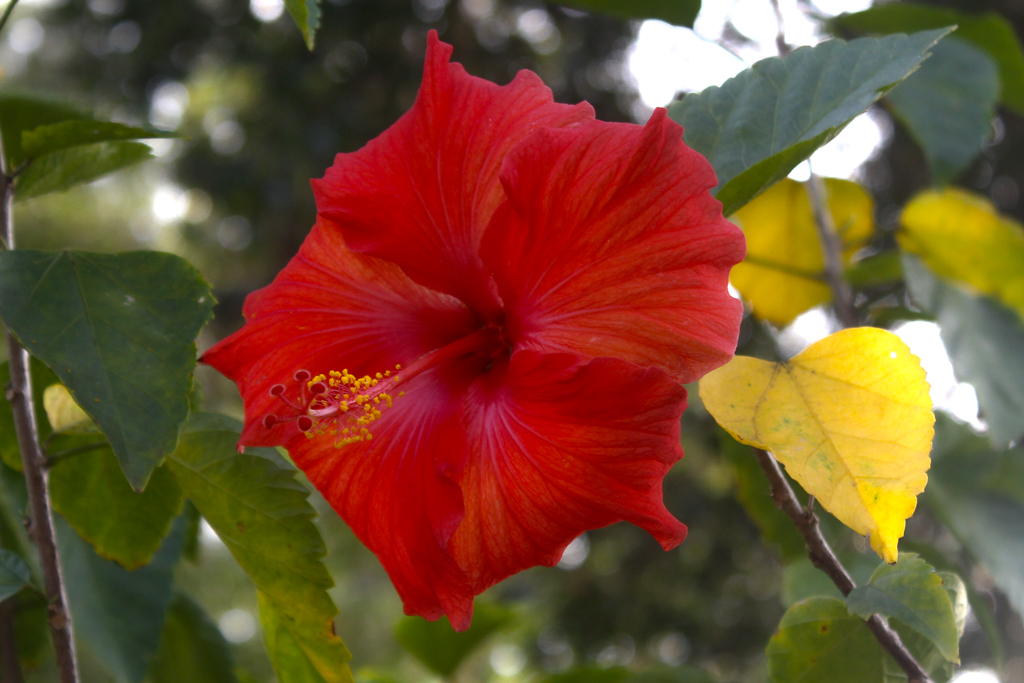 This poor bush has been through a lot. We bought it from a hardware store in 2015 and planted it in an empty flowerbed by the pool. It dropped all of its leaves in the winter of 2016 and nearly got uprooted by Hurricane Matthew. Tonight's low is 29 degrees and it will probably go bald again. This will probably be the last bloom I'll see on it for a while.